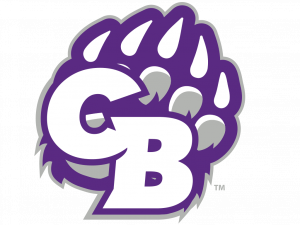 Senior Year Timeline
This is just a snapshot. See Mrs. Purdy for detailed questions and scenarios.
A general idea of what you should do & when you should do it during your senior year.  
August/September/October:
Double-check your schedule and transcript and make sure you are on track to graduate.  Your counselor, advisor, or the graduation coach can help you make sure.

If you have not taken either the ACT® or SAT® tests (depending on your college choices' admission requirements)—make arrangements to do so in the early Fall.

Meet with your counselor to finalize your list of colleges to five or six.

Review your application essay with English teachers and your counselor. Make sure there are no spelling errors.

Continue to meet with any visiting college representatives that visit your school. Think about questions you may have about their programs—and don't be afraid to ask!

Check your high school transcript to make sure everything is accurate.

Most colleges have early admission application deadlines before the end of the year (e.g. October 15th, November 1st, December 1st).  Mark your calendar with deadlines (application, scholarship, and financial aid), transcript requests, interview appointments, scheduled visits by colleges to your school. Remember that your school might need 7-10 school days to process any transcript requests, so give them enough time to meet any college deadlines.
November:
Complete college applications and essays during Thanksgiving break. Have someone else PROOFREAD everything BEFORE mailing it. Make sure you use your full name and Social Security number on all correspondence with colleges to avoid misfiling.

Photocopy everything you send to colleges (application, essays, and checks) and keep in your college file.

Continue to meet with any visiting college representatives that visit your school. Think about questions you may have about their programs—and don't be afraid to ask!
Holiday Break:
Look at Gafutures.org for FAFSA information. Your parents will have to estimate their earnings for the year to complete financial aid forms.

Check for other scholarship opportunities.  The Holiday break is an excellent time to fill out applications. (fastweb.com)
January:
FAFSA financial aid forms should be sent as soon as possible after January 1. Tax information needs to be completed by parents, prior to completing. (FAFSA can now be completed starting in October using last year tax information.)
February:
Notify colleges of honors or awards you have received since the time of your application.

Notify counselors as you receive responses from colleges. Bring in all scholarship offers so a copy can be placed in your file for Honors Night.

Seek and apply for private scholarships. (fastweb.com)
March:
Keep a close watch on all your grades.  College acceptance is conditional on you finishing strongin your high school courses.  Make sure not to slack off at the end.
April:
Are you planning to have a summer job?  If so, it is time to start searching and applying.  Do you need to write a resume?  There are online resources to help. 

You should receive notifications of admission and financial aid awards from all colleges by April 15. If the notice is "wait list" or "deferred," consult your counselor immediately.
May:
The typical acceptance/reply deadline is May 1st, but check with the college to find out when they need a response.

Get ready for GRADUATION!  Review the dates and procedures outlined on the senior newsletter so that you will know where to be, what to do, and when to do it.  Then, complete your senior checklist and turn it in by the deadline.  (FOLLOW THE SENIOR REMIND @cbluff1819)

Finish your school year strong!