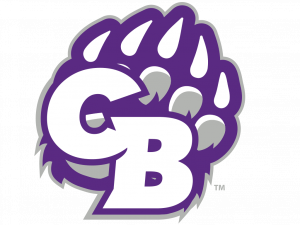 Transcripts
Current students and/or those who graduated in the past two years from Cherokee Bluff High School:
Transcript requests & Education Verification should be made at CBHS.

 Contact Student Services at 770-967-0080 or email Jennifer Graves at jennifer.graves@hallco.org.




​
For students who graduated over two years ago:
These students should be directed to the HCSD website at www.hallco.org
A link to transcript requests & education verification can be found on the right hand side of the home page under the tab – Get a copy of…
Students will then be connected to Need My Transcript, a new service we are using to improve this process.

Students will select the high school they graduated from, date of graduation, and provide other relevant information.

There will be a $5 charge for these requests as well.

The HCSD still maintains all educational records and Student Services will still be responsible for the retrieval and processing of the transcript request.  The use of Need My Transcript simply allows us to streamline and simplify the process on the front end which should result in a faster and easier overall experience for our former students.
** Please note: Many colleges will accept or upload transcripts in "batches" with other transcripts. This could mean that while the college received your transcript, it may not be uploaded until it receives many transcripts from other students. If you think there has been an error with a transcript request or if the individual college application portal does not indicate that a transcript has been received, please call the college admissions office. Oftentimes, an admissions representative will be able to tell you that the college has received the transcript, but that it is in the process of being uploaded.**
Official ACT scores (www.actstudent.org) and SAT/AP scores (www.collegeboard.org) must be requested by the student and sent directly from the testing agencies. This can be done by logging into your account for either website and selecting the intended college recipients.