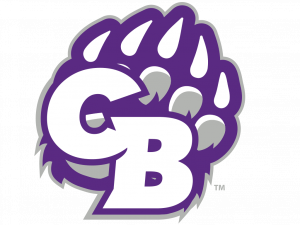 Testing Information
SAT, ACT, and ACCUPLACER Testing
CBHS School Code: 110270
When you register, you may select up to 4 colleges to have your ACT or SAT scores sent to for free.  If you don't request this at the time of registration, you will have to pay if you need official scores sent later.  NCAA Requirement: Use the code "9999" to have your official scores sent directly to the NCAA Eligibility Center.
​
If you are a Junior or Senior and receive free or reduced lunch, you may qualify for a fee waiver which will allow you to take the SAT twice and the ACT twice during your high school career without charge.  You may NOT use fee waivers to register late.  Visit the Counseling Office for more information.
Find free SAT practice

here

.
Khan Academy free SAT practice

here

.
Find free PSAT practice

here

.
Differences Between The SAT & ACT
ACCUPLACER
ACCUPLACER
What is the ACCUPLACER?




The ACCUPLACER is the technical college admissions exam.  Students who plan to enroll in a technical school can take the ACCUPLACER instead of the SAT or ACT.  Students are tested in Reading, Writimg/Sentence Skills, and Math sections.

How much does it cost?




Depends on the technical college.  For Lanier Tech, once you've submitted and paid your application fee, there is no cost to take the ACCUPLACER.  




For students interested in Dual Enrollment, the ACCUPLACER will be given for free.  

How do I sign up to take the ACCUPlACER?




Seniors should contact the technical college's testing department to schedule a time to test.




Dual Enrollment students should see their counselor to be put on the testing list. 
Study Links